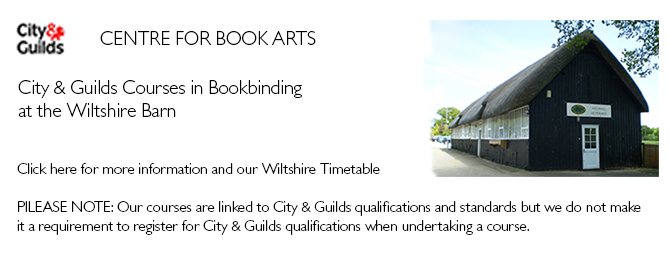 TERMS AND CONDITIONS
We must be informed of any cancellations at least two working weeks prior to the commencement of the course. If we are not informed in this time, a £50.00 administration charge will be levied up to 48 hours before the commencement of the course. After this time no refunds will be given. Whilst every effort is made to avoid cancellation or postponement of courses, Shepherds Bookbinders Ltd reserve the right to cancel or postpone a course, and will endeavour to give 5 working days' notice before the start date. In these circumstances a full refund will be made.

Select a Wiltshire Courses 2020 category:
33 products in this department, displaying products 1 to 33.
Sort by: